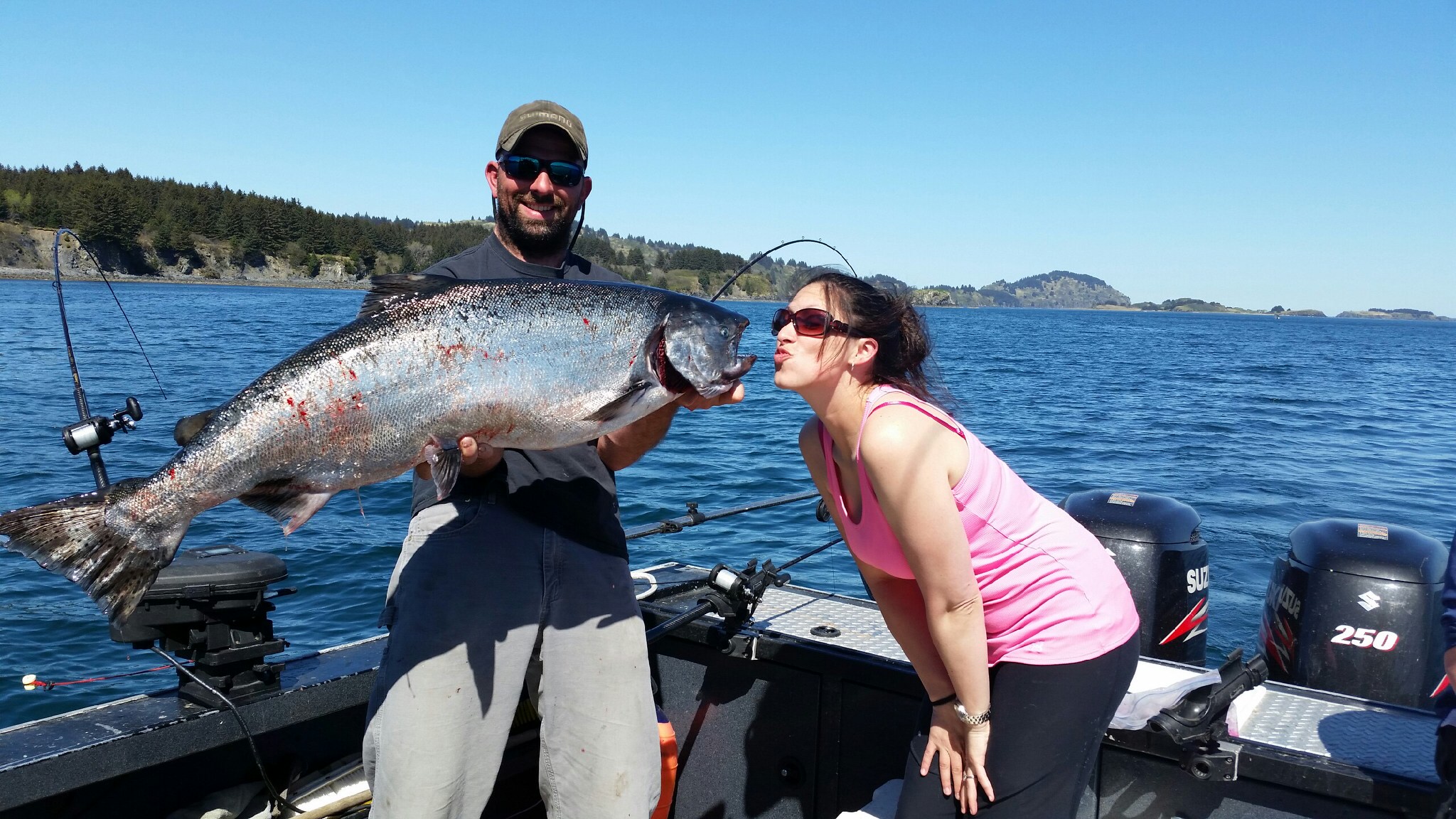 For the experienced fisherman, exploring the coasts of Alaska is a dream vacation. The Alaskan gulfs offer prime fishing opportunities, as they're home to many types of fish. When people come to Alaska to catch fish, however, they usually want to land two specific species of fish: halibut and salmon. Keep reading to learn more about Alaska's most famous fish populations.
The Halibut
For fishermen who want to land the biggest fish the Alaskan gulfs have to offer, choose the halibut. The average halibut weighs between 20 and 50 pounds, but they can occasionally weight up to 200 pounds. These fish pose a major challenge for even the most experienced fishermen; if you plan on reeling in a halibut, you'll need a heavy-duty reel and a test that weighs between 70 and 120 pounds.
The Salmon
When people talk about Alaskan salmon, they're usually referring to king salmon and red salmon, which are large and difficult to catch. The king salmon is Alaska's largest salmon breed, and these fish usually weight about 20 to 30 pounds. If you catch one of these fish—a strong spinning tackle is recommended—expect it to provide plenty of meat. The red salmon, on the other hand, weights about six to eight pounds. Though they put up a mean fight when on the line, they're worth it in the end, thanks to their rich flavor. To catch red salmon, fly and spinning tackles are recommended.
While king salmon and red salmon may get the most press, however, they're not the only salmon varieties swimming in the Alaskan gulf. You can also find pink salmon, which are tiny, numerous, and easy to catch in large quantities. Silver salmon are also fun to fish; they're strong, acrobatic, and very tasty. Novice fishermen may want to start with chum salmon; while they aren't the tastiest fish in the sea, they're attracted to flies and very easy to catch.
If you want to experience the beauties of the Alaskan gulf, go fishing with an Alaska coastal explorer charter company. A professional charter company will provide you with an excellent guided fishing experience.